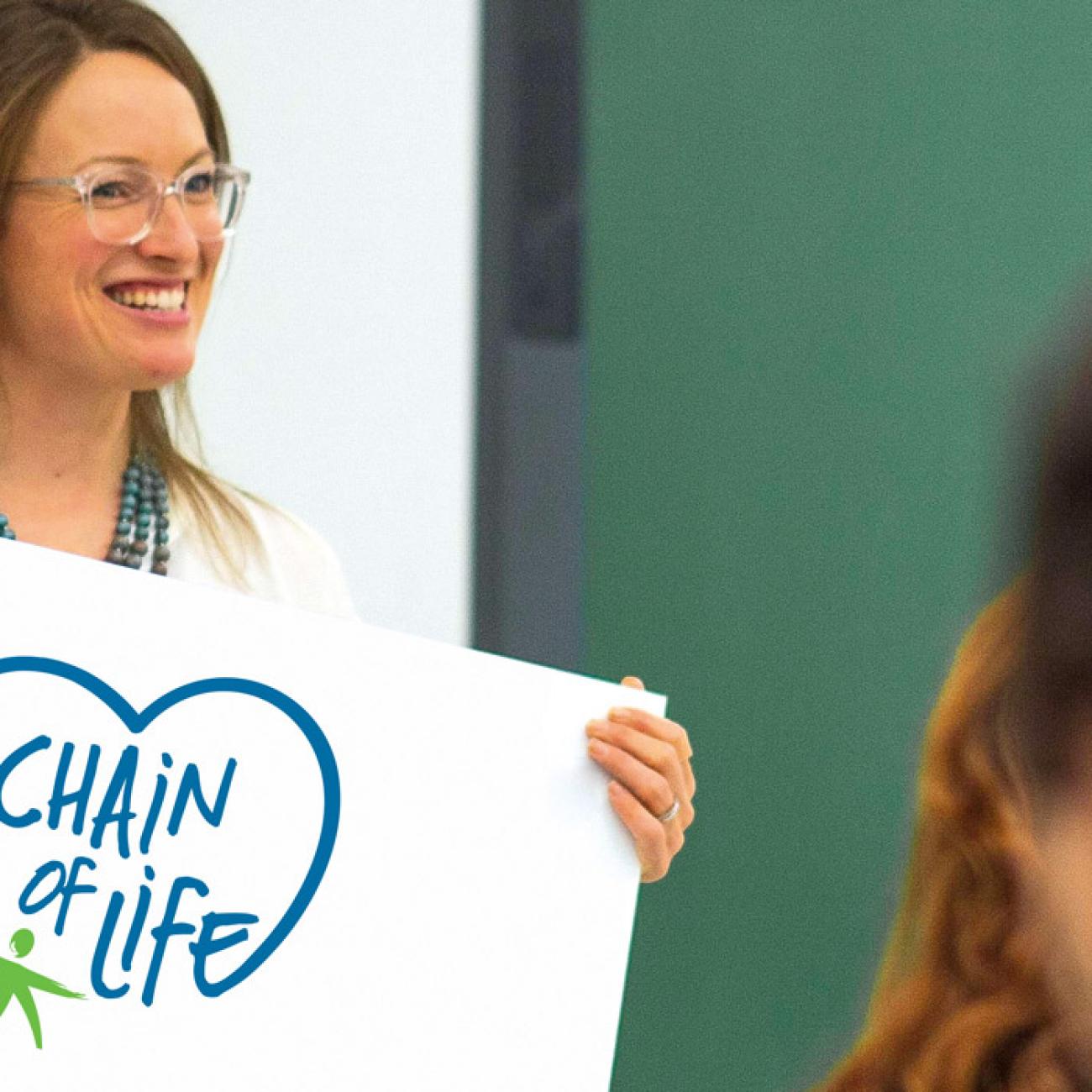 Chain of Life
Description
Chain of Life
In this highly regarded program, students learn the correct information about organ and tissue donation and explore true stories. They are then encouraged to form their own enlightened, personal opinion on this important current issue and share it with their parents, thus becoming ambassadors of family discussion about organ and tissue donation. As well, students are made aware of just how invaluable it is to have a healthy body.
"The importance of the role of education, for both our health professionals and for the people of Quebec in general, is undeniable. Since its very beginning, Chain of Life has sought to bring the health and education sectors together in order to ensure that as many people as possible are exposed to the messages of hope and solidarity that organ and tissue donation represents."
Lucie Dumont, president and founder of Chain of Life
Both Chain of Life programs include a learning and evaluation situation (LES) in line with the Quebec government programs. The English as a Second Language (ESL) and English Language Arts (ELA) programs were created by a team of seasoned curriculum developers and then field-tested. The scientific information was validated by Transplant Quebec. Chain of Life is now being taught in 100+ schools in Quebec. 
Chain of Life is a recognized charity whose mission is to educate youth aged 15–17 about organ and tissue donation and lead them to becoming ambassadors of family discussion.
Though created in the province of Quebec, educators in other provinces and around the world may find Chain of Life a program that is worth exploring to see if it can be adapted to fit their local context. 
Contact Chain of Life to learn more: info@chainedevie.org