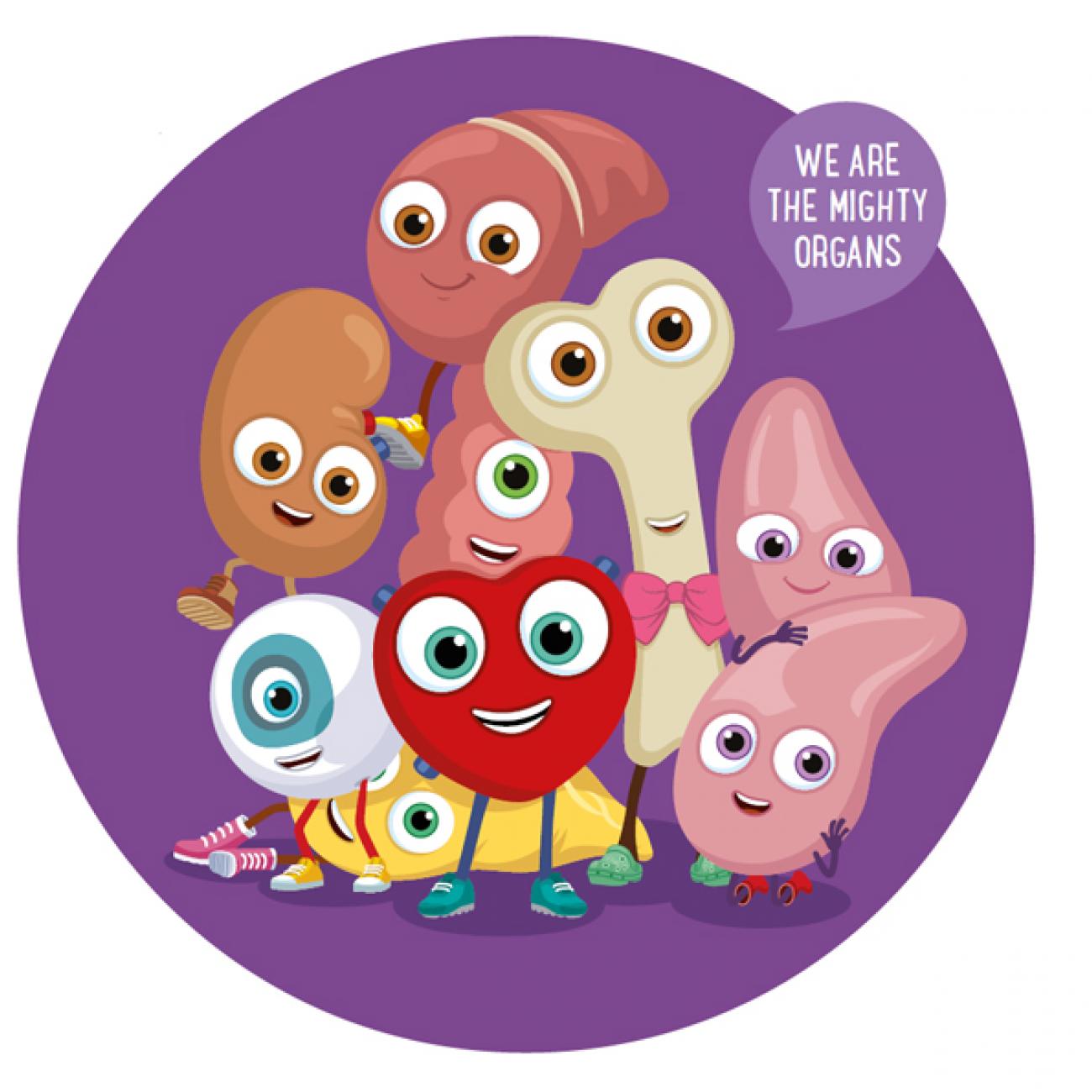 Meet Your Mighty Organs - An Orgamites Teacher Toolbox
Description
Toolkit #1: Meet Your Mighty Organs

The 'Mighty Organs' toolkit includes:
A ready-to-go lesson plan and presentation (complete with suggested talking points for every slide).
Animated videos kids will love, as well as informative introductory videos for you.
Printable worksheets, fun class activities and world-class resources for children to take home to their families.
Toolkit #1: Meet Your Mighty Organs 
Teacher Overview

Created in collaboration with teachers and healthcare professionals, we've put together a series of educational toolkits—all aimed at empowering you with the most informative and fun tools you need to introduce organ donation education into your classroom, with flair! 
During this lesson (or series of lessons), your students will learn all about their vital and mighty organs, while being while also being introduced to the concept of organ donation.

 

Lesson Presentations

We've created two versions.

The Express Version is perfect for younger children (K-2) and can be covered in a single lesson.
The Full Version is ideal for all other age groups, and includes more insights about each organ and how to keep them healthy. At the end of this version, you'll also find a number of optional reflection questions, case studies and stories you can chat through with your class.

To make your job even easier, we've created supporting Lesson Presentation Notes.

 

 

Meet the Mighty Orgamites  (Video) 

(Vimeo link: https://vimeo.com/539920874)

 

TK1 - Meet the Orgamites: Introduction Video

Object Lessons


To help kids really appreciate their mighty organs (and remember why and how they work for the rest of time) we've created a series of fun and interactive object lessons (one for each of the mighty organs).

Download classroom Object Lessons

 

 

 

Additional Teacher Resources


Case Studies, Classroom and Take Home Activities, Colouring Sheets and Classroom Posters and other teaching aids are available to further drive the message home. Choose any or all of them, print them out or upload them onto your whiteboard.

Download additional Teacher Resources here.

Download colouring sheets here

Visit Orgamties.ca/downloads for more classroom posters and activities

Mighty Pledge Certificate and Classroom Poster


This is our mighty manifesto. It's a call to all to be kinder to ourselves, other people and the planet we all share. 

Consider making the 'Mighty Pledge' together, and even displaying it somewhere in your classroom.

Find even more classroom posters and activities to download for free at Orgamites.ca/downloads 

 

Family Resources


To get families talking more about what really matters, please send this important booklet to all parents and guardians on the same day you introduce the Orgamites to your class (you can print it or email it to them).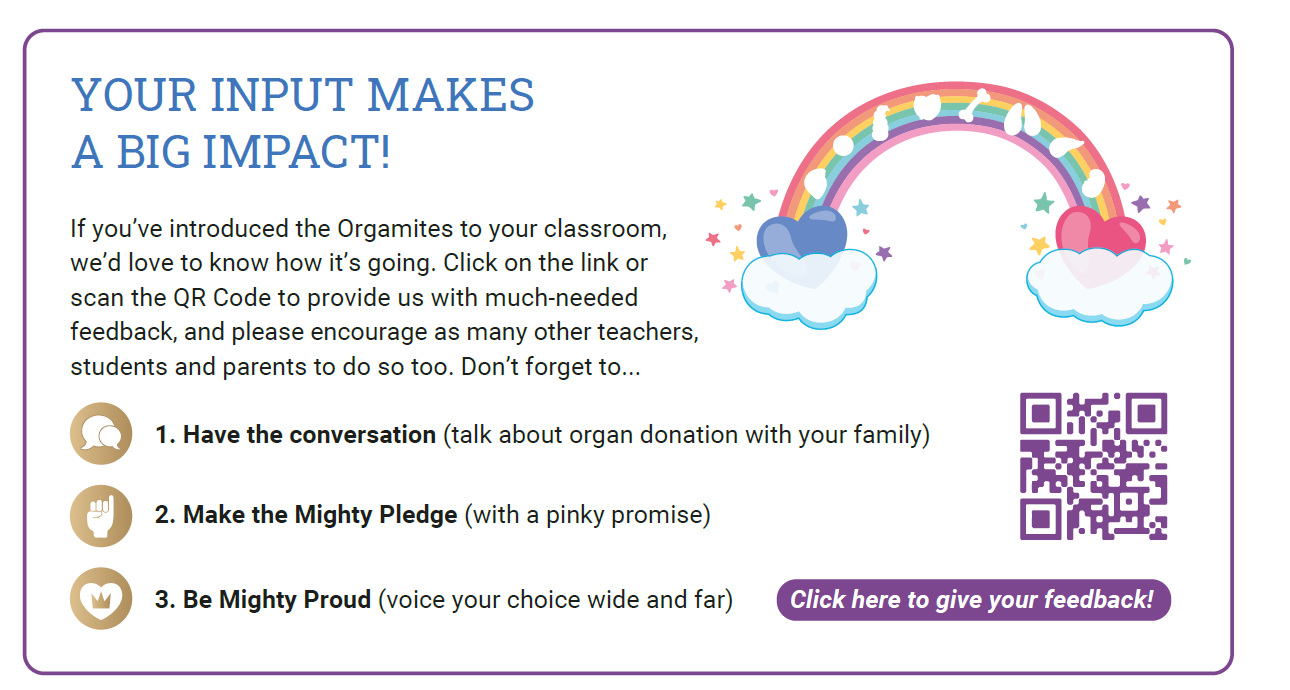 Why the Orgamites? 
As the only global organ donation awareness program of its kind, the Orgamites consists of an ever-growing range of educational tools — all aimed at breathing new life and lightness into all-important conversations.
ARCHIVE
Click the links below to view and download the contents of the early version of the Canadian "Meet Your Mighty Organs" toolkit. 
For Educators
For Parents & Guardians
The Orgamites Programme is presented by All Good Co. which is a UK-based Community Interest Company. Current partners include: Live Life Give Life, Team Margot, Giving to Help Others, Onassis Foundation and Canadian Blood Services. Supported by NHS Blood and Transplant, Organ Donation Scotland and the European Society for Organ Transplantation (ESOT). Created by Roydon Turner. ©Copyright, Creative and Production by *Awesonova. All rights reserved. Discover more at Orgamites.ca or Orgamites.com
Content Links
Orgamites Teacher Toolbox: Let's Get Mighty Healthy
Orgamites Teacher Toolbox: The Mighty Kind Movement
Video: The Orgamites - Superheroes Inside