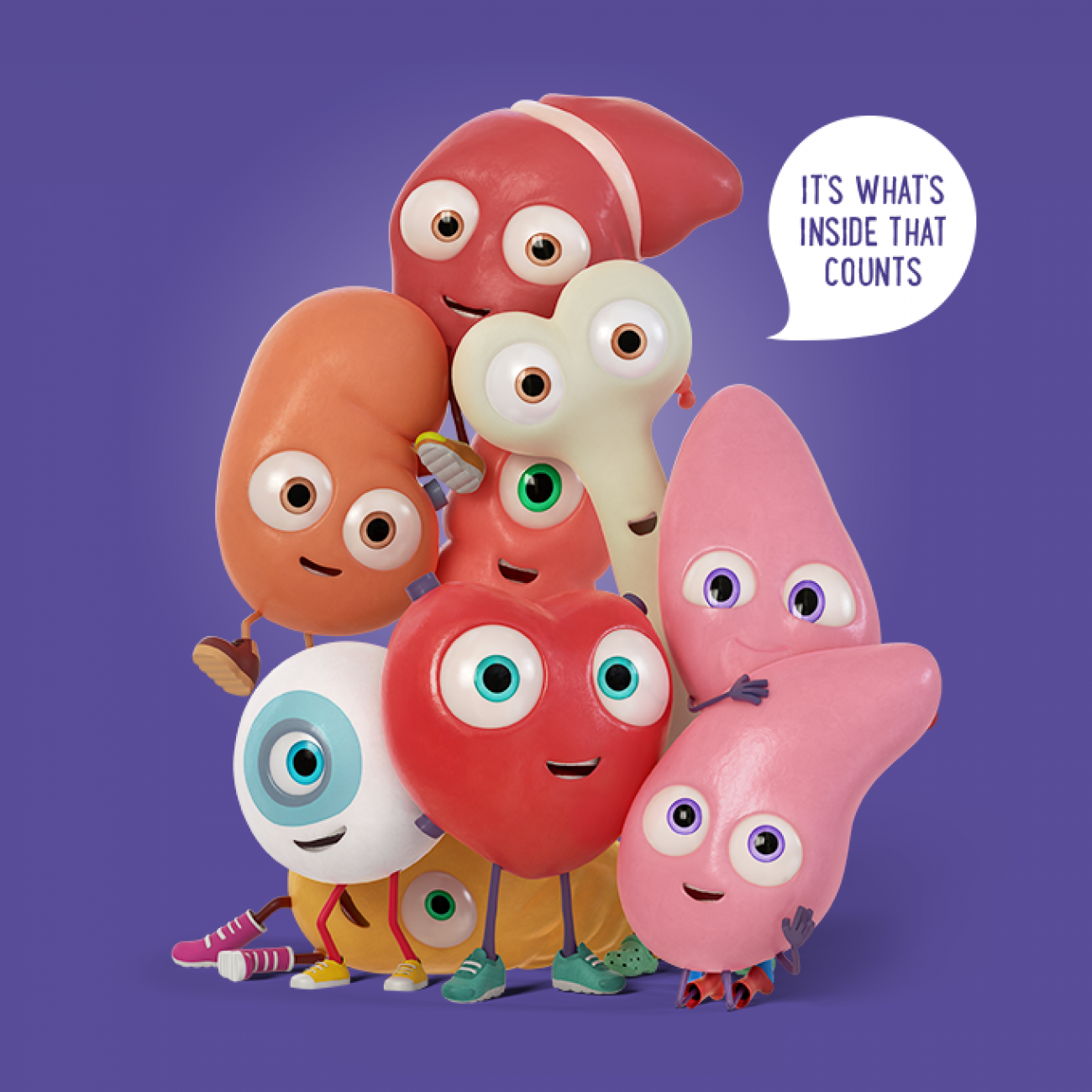 Let's Get Mighty Healthy - An Orgamites Teacher Toolbox
Description
Let's Get Mighty Healthy
Who are the Orgamites?
The mighty Orgamites are a team of nine life-saving organs (led by Captain Marrow) found in every one of us. They're known as the mighty organs because they represent the most-donated parts of the body. These lovable characters help kids to connect with and appreciate the roles of their organs, while learning what organ donation and transplantation is all about.
Every tool created has been designed in such a way as to empower you with informative resources to equip and educate the children in your care.
The 'Mighty Healthy' toolkit includes:
A ready-to-go lesson plan and presentation (complete with suggested talking points for every slide).
Animated videos kids will love.
Printable worksheets, fun class activities and world-class resources for children to take home to their families.
This educational toolkit has been created to encourage kids to look after their health by bringing the five most important pillars of health to vivid, vibrant life, all thanks to
the Orgamites!  Along the way, kids will learn how the health of their organs affects their overall health and they'll also be made aware of the concepts of organ donation and caring for others. 
Details:
This toolkit is centered around The Orgamites' 5 Tips To Staying Mighty Healthy, which are:
GET MOVING
TAKE A BREAK FROM SCREENS
EAT GOOD FOOD
DRINK MORE WATER
RECHARGE ON SLEEP
Toolkit #2: Let's Get Mighty Healthy
Click the links below to view and download the contents of the "Let's Get Mighty Healthy" toolkit. 
The end goals:
To inspire and equip children and their families to form healthier habits that last a lifetime.
To increase awareness about our organs and the roles they play in keeping us healthy.
To encourage children and parents to have some all-important conversations about organ donation by creating informative, conversation-starting tools and resources.
Whether you're a school principal, educator, healthcare practitioner or parent — we've endeavoured to make this topic as fun, lifegiving and informative as possible … all so that families can lead happier, healthier lives, feel equipped to make more informed choices and express those choices to their loved ones when they're ready to.
Why do we have to bring organ donation into it?
Around the world, in every country, there's a huge shortage of life-saving organs, especially for children, who tend to wait two and a half times longer than adults. Why the longer wait? This is partly because thousands of organs are not donated because most families don't talk about organ donation before it's too late.
Without making one's decision to donate clear, surviving family members are left unsure what their loved ones might have chosen and therefore (in the event of death) are unwilling to give consent to donate their loved one's organs. Only by having more open conversations about organ donation, can we hope to rectify this imbalance.
Via the freely-available take-home resources that schools are encouraged to send during the course of these lessons, more and more of these potentially life-saving conversations can take place where they should: within families, at home. 
Why the Orgamites?
As the only global organ donation awareness programme of its kind, the Orgamites consists of an ever-growing range of educational tools — all aimed at breathing new life and lightness into all-important conversations. 
The Orgamites Programme is presented by All Good Co. which is a UK-based Community Interest Company. Current partners include: Live Life Give Life, Team Margot, Giving to Help Others, Onassis Foundation and Canadian Blood Services. Supported by NHS Blood and Transplant, Organ Donation Scotland and the European Society for Organ Transplantation (ESOT). Created by Roydon Turner. ©Copyright, Creative and Production by *Awesonova. All rights reserved. Discover more at Orgamites.ca or Orgamites.com
Content Links
Physical Activity Tips for Children (5-11 years)
SickKids: Physical activity: Benefits of exercise for health and wellbeing
Orgamites Teacher Toolbox: The Mighty Kind Movement